TEC Directory
Mike Hodde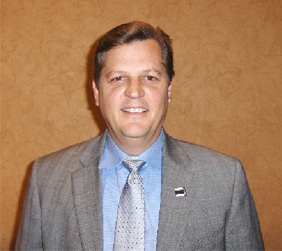 Title: President Company: Power Associates, Inc. 13117 Greenriver Drive Houston Texas 77044 TEC Primary Category: Business Services TEC Sub Category: Computer & Technology TEC Sponsor: Clyde Bryan TEC Member Since: September 2006
Office: 713-973-5761 Cell: 713-816-0363 Fax: 281-459-4654
Power Associates, Inc. is an enterprise-wide system integration company providing computer products, services and supplies to companies of all sizes. PAI also specializes in UPS infrastructure implementations for power protection and has recently developed the MCO™ (Mobile Communications Office) for use by government agencies, construction companies, the insurance industry and event and physical security.
---
Message from the Vice President: The Agenda
Remember the last time you went to a meeting and nothing was accomplished? Worse yet, an individual or group attempted to take over and run the meeting?
Holding a meeting without an agenda is an invitation to disputes, disengagement and a general waste of time for all parties. Of all the undertakings that corporations and groups utilize on a frequent basis is the "meeting" and most meetings fail to produce their desired outcome.

Do You have a question? Ask.