TEC Directory
Chuck Butler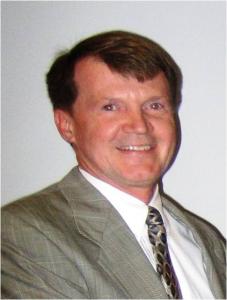 Title: Vice President Business Loans Company: Whitney Bank 1716 Mangum Road Houston TX 77092 TEC Primary Category: Banking TEC Sponsor: Clyde Bryan TEC Member Since: 2009
Office: 713-951-7327 Cell: 713-805-0763 Fax: 713-807-8311
I work to develop banking relationships with small businesses (less than $15 million in annual sales), try to bank the owner and help them with all their banking needs (deposits, loans, cash management and investments). Whitney Bank does equipment loans, working capital lines of credit, SBA loans, owner-occupied building loans and investment property loans.
---
Message from the Vice President: The Agenda
Remember the last time you went to a meeting and nothing was accomplished? Worse yet, an individual or group attempted to take over and run the meeting?
Holding a meeting without an agenda is an invitation to disputes, disengagement and a general waste of time for all parties. Of all the undertakings that corporations and groups utilize on a frequent basis is the "meeting" and most meetings fail to produce their desired outcome.

Do You have a question? Ask.